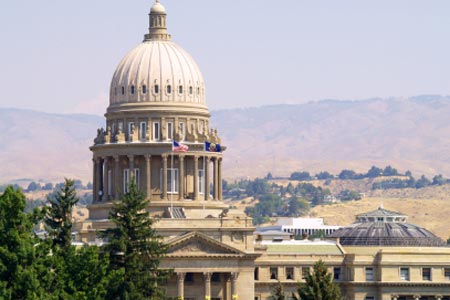 Boise Small Business Attorney and Lawyer Pat Kershisnik will help you in all stages of  small business.  From formation to transactions, dissolution, bankruptcy or litigation, Kershisnik Law will help you.  If you want to know how to form a business in Idaho then you have come to the right place. There are many lawyers and attorneys in Idaho and there are many attorneys and lawyers who practice business law or represent small business in Idaho.  While there are many lawyers and attorneys there is only one Kershisnik law.  At Kershisnik Law you will find a small business attorney dedicated to helping you.  You will find a small business lawyer who knows how to make business work.  Pat Kershisnik is a local Boise lawyer who has practiced small business law in Idaho for nearly 18 years.  He can show you how to form a business in Idaho and how to make it work for you.  If you want an attorney who will represent you and your needs and if you want a lawyer who knows the law, contact Kershisnik Law today.  Don't settle for the run of the mill attorneys or lawyers, get the best.  Call today, (208) 472-2383.  You will be glad you did.




101 S. Capitol Blvd, Boise, ID 83702

Your Personal and Business Attorney and Counselor









380 S. 4th Street, Suite 101, Boise, ID 83702

Patrick Kershisnik, Attorney & Counselor




The information contained on this site is general in nature and is not intended to be a substitute for legal analysis or legal advice. You should not act or rely on information contained on this site without seeking appropriate professional advice. Neither this site nor your access or this site creates an attorney-client relationship between you and Kershisnik Law or any member of that firm. Be aware that electronic mail on the Internet is not secure and may not be confidential. This material may be considered "advertising material" under Idaho Rule of Professional Conduct 7.3.

Copyright 2010 Kershisnik Law, PLLC: Idaho Lawyer. All Rights Reserved.

Quick Contact

Schedule your free consultation now

Tell us about your situation and the best way to contact you: phone, email or text

Kershisnik Law

(208) 472-2383

Small Business in Idaho

Boise Small Business Attorney, Pat Kershisnik, has been representing small business owners in Idaho for  over 20 years.   As an experienced small business attorney Pat Kershisnik can help you no matter what stage your small business is in.  If you are just starting your small business, Kershisnik Law offers a variety of options to help you form the right kind of business for your needs.  Whether you want to form a sole proprietorship, an LLC, an S Corporation or you want to start a franchise, Kershisnik Law will walk you through the pros and cons of each. 

Idaho Small Business Law provides protections for small business.  Whether it is used to shelter assests, limit liability or for the pass-through consequenses of taxation, using Idaho Small Business law will help you create the right kind of small business for your needs.

If you have a small business that is already up and operating, Kershisnik Law offers operation agreements, dissolution plans and can help you with employee issues such as employee handbooks, ways to prevent discrimination suits, employee / employer relations or retirement plans ideas and benefit options.  Kershisnik Law also represents small business in transactional issues.  The success of your small business is dependant upon the success of your business transactions.  At Kershisnik Law we make certain that your business transactions represent the integrity of your company and that the documents you use are the right ones for your small business and that they help to protect your interests.  In addition, Kershisnik Law offers litigation representation if you find yourself in the unfortunate situation of being sued or having to sue.

Every one knows that our country is built upon the success of small business and your small business can be a success if you have a plan and you know how to put that plan into action.  Kershisnik Law will help you put your plan together and will help you keep your business running successfully.

If you are ready to start your small business or you need to consult with a Boise Small Business Attorney , give us a call, (208) 472-2383 and let us help you.

At Kershisnik Law we offer business entitiy formation in the following areas:

Sole proprietorship





S Corporation
LLC








  C Corporation
PLLC







Corporation
Partnership






  Limited Partnership
Limited Liability Partnership

            Professional Service Corporation
DBA






               Non-Profit
Small Business Attorney

Small Business Formation, Registration, Operation, Dissolution, Employee Issues, Trasactional Issues and Litigation

Kershisnik Law, 380 S. 4th Street, Suite 101 - Boise, Idaho 83702  - (208) 472-2383(208) 472-2383